Florida Foreclosure Attorney Representing Lenders and Borrowers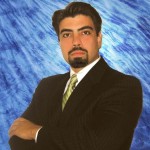 As discussed here, during David's tenure with Blaxberg, Grayson & Kukoff, P.A., he has been involved in complex commercial litigation matters including, but not limited to, defense of international multi-million dollar fraud-based claims; defense of Carmack Amendment and Montreal Convention claims against carrier in Federal Court; prosecution of inverse taking claims; prosecution of claims for brokerage commissions; defense of lending institutions against Association claims for assessments; prosecution of mortgage foreclosure claims; and occasional foreclosure defense.
Are you a lender looking for alternate foreclosure counsel in Florida? Contact a Florida Foreclosure Attorney.
Borrowers: Seek Assistance Before Hiring a Florida Foreclosure Attorney
Are you a borrower facing Foreclosure? Contact me or any other qualified Florida foreclosure attorney only after you have exhausted all efforts to resolve the issues directly with your lender or servicer. The following are useful resources for those borrowers seeking foreclosure assistance:
If you are a borrower that needs help with foreclosure, Litigation is your last solution. Try to work something out with the bank first. Most borrowers can do this on their own without the need to hire a foreclosure attorney. If, however, your hard work falls on deaf ears or you are ineligible on every program, then do not sit around and do nothing. Contact my office and see if we can't help you.
Fair warning – I cannot represent every borrower that needs my help. As a Florida Foreclosure Attorney, I have represented several lending institutions and institutional investors in their foreclosure actions. As such, conflicts inevitably arise which may prevent me from accepting your foreclosure defense case. I will, however, promptly advise whether I am unable to represent your interests and refer you to another trusted Florida foreclosure attorney that can help your cause.